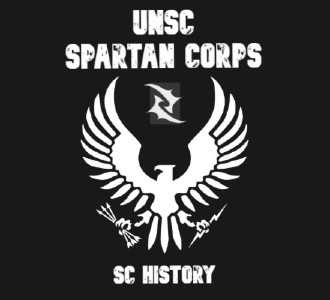 Spartan Corps was created in September of 2010 by Tom and Falcon. The clan quickly grew attention in the Halo Reach community through our recruitment methods, boasting about 35 active members. We started out on a Bungie group as most clans did back then. When our member count had reached about 45 members, Tom and Falcon realized Spartan Corps needed a new place to call home and expand the clan, giving members more options. The decision was made to create a website.

Numerous attempts were made to create the perfect Headquarters for the Corps, but with no success. After several failures of creating a functioning website, a recruit by the name of Frostbite enlisted in the Corps. After hearing about our struggles to create a website, Frostbite offered to create one for us and due to his extensive knowledge in that field, he obtained the green light from High Command to construct the new HQ. As it turns out, Tom and Falcon both liked the website and could finally move all of the members there. The website Frostbite created is the website you read this page on now.
During our operational activity, many dedicated members joined our cause. Cpt. McSkittles was one of the first members to join the Corps, and stayed until our close. Other prominent Spartans such as Hyperion, Satanic Sultan, Chaos, and as mentioned above, Frostbite, showed the utmost dedication and loyalty and were with the Corps until its disbandment.
During its peak, the Corps was able to form two squads, Alpha and Bravo. Hyperion had worked his way up to Squad Leader and was placed in charge of Alpha Squad while Bravo Squad was led by Frostbite. We continued to prosper until inactivity began to set in, and recruitment was low. After reaching an all-time low, we decided to close down in Mid-August of 2011.