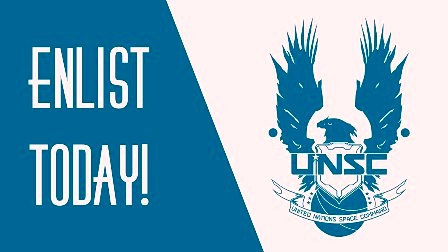 Hello, and welcome to the Spartan Corps' Enlistment Page. If you are interested in joining our ranks, please continue reading. You will be asked to review the following requirements before considering enlistment.


Requirements for Enlisting

1. Be at least 16 years of age or older. However, exceptions can be made by the Colonel or Commander
2. Own an Xbox One, Halo Master Chief Collection, and Halo 5 Guardians. Other Halo titles a plus
3. Have Xbox Live Gold and a functional mic
4. Have a computer, smart phone or tablet with internet access.
5. Daily activity in the Forums and Xbox LIVE
6. Must not be part of another clan
Enlistment Instructions


To become a part of the Spartan Corps, you must fill out an enlistment form. Follow these simple instructions:
1. Head over to the Enlistment Office Forum
2. Click on the "New Topic" button
3. A form should auto generate, answer completely
4. Click the "Send" button and await further instruction
Please allow up to 24 hours for an Officer to assess your enlistment. In the mean time, feel free to browse around the other forums and get to know the other Spartans, one of which will become your sponsor. Once your enlistment has been reviewed, we will schedule a Boot Camp session which usually consists of a few games in Matchmaking. Upon completion of Boot Camp, your enlistment will be moved to either Accepted or Declined.
Upon acceptance, you will be promoted to the rank of Private and placed in an available squad. If declined, we will review the reasons as to why we declined and provide a second chance with a few more matchmaking games.